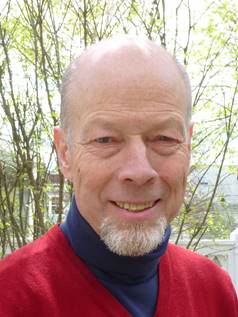 Ian Harvey is a former engineer with extensive international  business experience who has specialised in the intersection of innovation, intellectual property and business strategy. He was CEO of BTG plc from 1985 until his retirement in 2004.  He oversaw the privatisation of BTG in 1992, its public flotation in 1995, a demerger of part of its business and three Rights Issues to raise business expansion capital from its shareholders. BTG was the world-leading technology commercialisation company which had been patenting and licensing globally since the early 1950s. It was acquired by Boston Scientific in 2019.
Following a degree in Mechanical Sciences from Cambridge University as an undergraduate apprentice, his early career was as an engineer for five years with Vickers and Laporte in the civil, aerospace and chemical industries. After an MBA from Harvard Business School, he was with the World Bank for seven years in a variety of roles in South Asia and French-speaking West Africa.
He has been a student for many years of the history and trends of global invention and technology development and the closely-related role of IP. He has written many articles and book chapters and has lectured internationally on global intellectual property and technology issues, particularly as they relate to business.  He was involved previously with the development of intellectual property in China and promoting the teaching of intellectual property as a necessary component of strategy in today's business school programmes.
He is: a Fellow of the University of Nottingham; a member of: the Industry Joint Advisory Board, Center for IP Studies (CIP) Chalmers University of Technology, Göteborg University, Sweden and the Norwegian University of Science and Technology; and, the Advisory Board, International Intellectual Property Institute, Washington DC.  He has an honorary Doctorate from the University of Wolverhampton.
Other appointments have included: UK Prime Minister's Advisory Council on Science & Technology (1989-93); Advisory Panel for Science & Technology Policy Research Unit of Sussex University (SPRU) – (1989-2003); Chairman of the UK Intellectual Property Institute (1999-2011); Air Products & Chemicals Inc. European Advisory Council (1999-2005); Director, Primaxis Technology Ventures Inc., Toronto (1999-2005); Particle Physics and Astronomy Research Council Appointments Committee (1999-2008); Chairman of the UK government's Intellectual Property Advisory Committee (2001-5); Policy Committee of Cancer Research UK (2004-6); Board, London Bioscience Innovation Centre (2006-14);Chairman, IP Center Advisory Board, Tsinghua University x-lab, Beijing (2009-19); Advisor to NTEM, Tianjin, China (2009-18);  Course Professor, Tsinghua School of Economics and Management, Beijing (2009-18); Adjunct Professor, Imperial College Business School, London and member of its IP Centre Advisory Board (2004-2022).